Founder Andrew Sidie, is a qualified landscaper and horticulturist with a passion for gardens and outdoor living. He has over 10 year's industry experience in a variety of roles, including project management, estimating and design.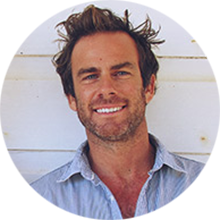 Stone Lotus Landscapes was born out of Andrew's love for the outdoor lifestyle and desire to share this with his clients. Andrew enjoys creating inspiring and practical outdoors spaces that not only add value to a property but also his client's lifestyle.
Andrew and his team treat each project and client as an individual and strive to develop their client's vision. Andrew's wide range of experience and skills, together with his passion for quality design, ensures each project moves from initial concept to final completion, on time and within budget.
We are proud members of the Landscape NSW and Act Association and Master Builders Association and we spend our days building our client's a beautiful life outside.
We offer a complete landscaping solution, from initial consultation and design, through to construction, styling and ongoing maintenance. This means our clients can have the added convenience of dealing with just one contractor for all their project needs.
This ensures the end result is not only unique, beautiful and practical but also delivered with minimal fuss.
You can see our gardens thriving, hear our water features running or smell the food cooking in our outdoor kitchens along the streets of Sydney, Sydney's north shore, eastern suburbs and inner west.
Contact us to chat about your next outdoor project.