Words by Jessica Cheng, Images by Creative Events Photography
One of the first things we ask our clients is how they want to use their outdoor space. Often their response is a place to either relax or entertain in. It's no wonder we Aussies love to bask in our great climate and enjoy the outdoors — it's embedded in our DNA.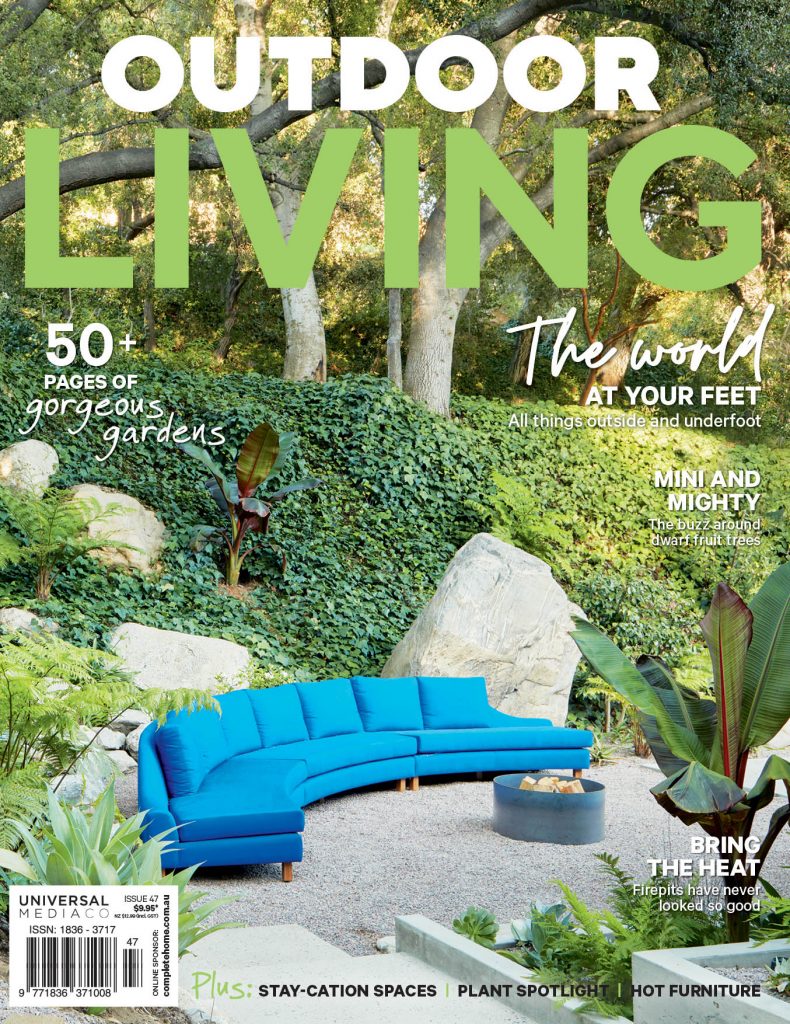 Coupled with an ever-shrinking block size, our exterior spaces are becoming more important as valuable extensions to our home.
Just like any other room of the house we live in, this space needs to be furnished to be used to its full potential. Unlike most furniture, built-in furniture does need to be considered in the design stage. This consideration is worth the cost, with built-in furniture incredibly beneficial for a few big reasons.
1. DEFINING THE SPACE
The permanency of built-in furniture helps give meaning and purpose to a space. It can break up an area into designated zones and help people navigate their way through a space. A piece of built-in furniture can create a focal point, bring balance to a design, define the boundary between living zone and garden bed and become an integral element of the overall design.
2. MAXIMISING SPACE
A built-in bench seat doesn't have to take up much coveted square meterage and can maximise space by being built right on a boundary, garden edge or set into a garden bed itself. And not much beats sitting within a garden. Conversely, a dining setting right against a wall can sometimes look strange and the use of chairs in a tight space awkward.
3. CUSTOMISATION
Built-in furniture is custom fabricated for a specific project's requirements. Dimensions, shape, material and finishes are all customisable. This means built-in furniture offers something not readily available from a shop for those wanting something quite bespoke and special. Built-in furniture pieces often become the hero feature in a design.
4. INTERACTION WITH AND WITHIN THE GARDEN
One of the best parts of our job as garden designers is creating a space that encourages social interaction, whether it be a place to gather for family meals or to host social events. A built-in garden bench can turn
an otherwise dead, empty or boring corner into the 'best seat in the house', a sought- out space. Build it and the people will come. An L- or U-shape, or even a circular bench will create an inclusive social nook allowing people to sit face to face and interact.We tend to use a straight bench if we are creating a quieter space to enjoy the garden. These nooks create a place to pause for internal reflection or to relax in the softscape.
5. FLEXIBILITY
While fixed, a built-in bench is flexible in that it can work well with coffee tables, fire pits or dining-height tables. An L-shape bench works well with rectangular dining tables, while a circular bench seat complements a round dining table. You can get some great fire pits that also double as coffee tables, creating a multi-seasonal space.
Having said all the above, a great dining or lounge setting certainly has its place, and not being fixed affords the most flexibility in terms of layout. Furniture settings can also be easily changed or updated over time. Personally, we really enjoy combining the two and teaming built-in garden furniture with loose pieces. For example, an L-shaped bench with a freestanding coffee table and feature armchair is always a winner in our books. Why not think about adding both to your outdoor space?
Andrew Sidie and Jessica Cheng are the husband and wife team behind Sydney-based landscape design and construction firm Stone Lotus Landscapes. stonelotus.com.au